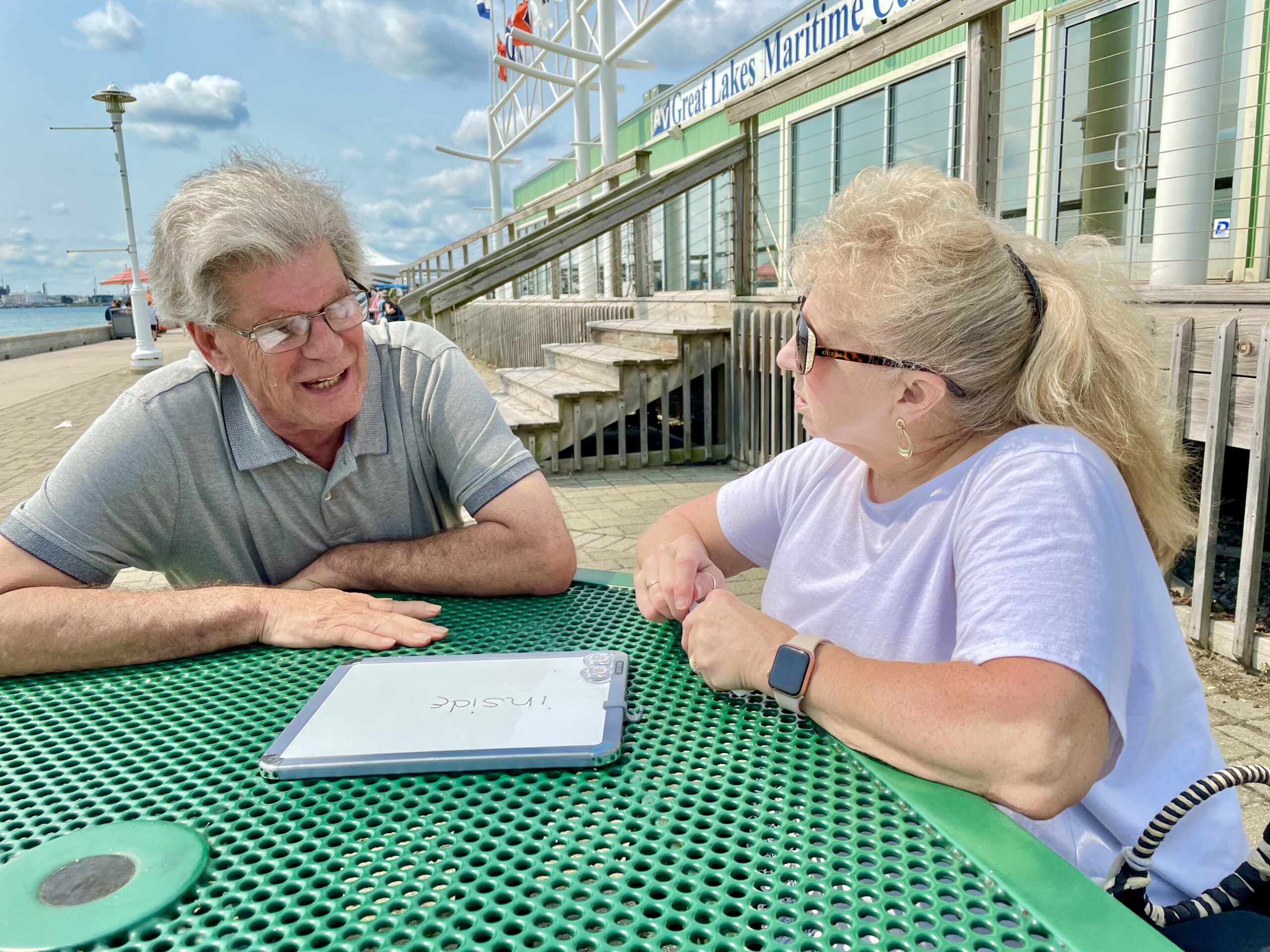 Sanborn Gratiot Memorial Home Logo Designer Now a Resident
August 3, 2021
In the middle of 2020, during the height of the COVID 19 crisis, John found himself homeless.
Alcohol and drug addiction had taken a toll on John's physical, mental, emotional and, finally, his financial well-being.
His addictions had estranged him from family and friends. He had truly hit rock bottom.
With help from the Blue Water Community Action agency, he was accepted into an emergency shelter for homeless individuals in the Blue Water Area.
Soon thereafter, he was accepted as a resident at Sanborn Gratiot Memorial Home. Prior to his arrival, the Michigan Department of Health and Human Services Rainbow Fund paid for a physical that was needed — to meet licensing requirements — prior to his arrival at Sanborn.
Shortly after he arrived at Sanborn, John learned he had terminal cancer.
Suddenly, there was a lot to do and a short amount of time to do it.
John wasn't just a "homeless guy." He was someone's son, someone's father, someone's grandfather: John was someone's family member. He was loved.
Before time ran out, John had a desire to reconnect with the people who had always been on his mind and important to him: his family.
The staff at Sanborn Gratiot Memorial Home went above and beyond to help John locate and reconnect with his mother, two daughters and a granddaughter.
What they found when reconnecting with John was a man who had, at long last, confronted his addictions and who had become drug and alcohol free.
He began to dream of a life beyond his cancer treatment, and he began planning for a move into a home on his own.
Meanwhile, Sanborn staff and family members accompanied John to doctor's appointments and helped him prepare for the end of life. He died in November, while still a resident of Sanborn.
John's stay at Sanborn was made possible by a grant from the St. Clair County Commission on Aging and its senior millage dollars. These grants usually accommodate an individual stay for up to 90 days, but the Commission made an exception and extended John's stay.
As a result, he was able to remain a resident at Sanborn until he died at McLaren Port Huron in November 2020.
Some residents come to Sanborn without the ability to pay for their residency, and they are not all eligible for grants like John was.
If you are interested in helping Sanborn Gratiot Memorial Home residents like John who are unable to pay for their stay at Sanborn, and you wish to help ensure they have a warm, comfortable and safe place to live out their lives, please consider a donation to Sanborn Gratiot Memorial Home.